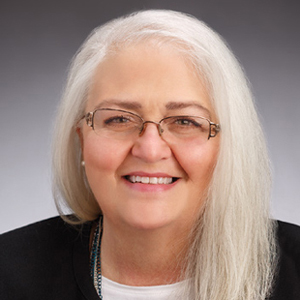 Hello dear friends of Good Old Days,
As your new editor, I am thrilled to meet all of you, but I also feel a huge responsibility to the previous editor, Mary Beth Weisenburger. Through the pages of this magazine, Mary Beth brought the past back to you with smiles and fond memories. Her shoes will be hard to fill. However, I am happy to try, and I look forward to discovering all you have to share.

 I enjoyed reading this month's stories—memories of boating and fishing trips, summer vacations, Fourth of July family fun and much more. I hope these snippets of history will bring back your own memories of summer fun. In addition to these wonderful tales, you will still find the other elements you've come to love in Good Old Days, including the puzzle, quiz, Q&A, tidbits from the past, great pictures, and memories of movie, TV and radio favorites. And as always, we are lucky to have a great article from Georgia Kohart, on page 31, to go along with several of her recipes that look perfectly delicious for a picnic.

 Reading your tales brought back my own memories of summer fun on the water and reminded me of my childhood. My extended family spent most weekends on the Ohio River. We were river rats and would often visit one of the river's three islands. When we approached an island, my dad jumped into the water and tied off to the closest tree to keep us in place. After a day of play, the kids would clean the fish the adults had caught earlier in the day. Such great times and adventures we had on those uninhabited islands!

 I hope you enjoy the memories in this issue, and again, thank you, Mary Beth, for bringing Good Old Days to our readers. I am excited to start this new adventure.

Kathy Lynch, Editor
Kathy Lynch has been with Annie's since February 2022. She brings more than 20 years' experience in marketing, journalism, podcasts and publishing. In addition to her job as editor of Good Old Days, Kathy has spent time as a small business owner while being mom to her three grown kids and engaging in her favorite pastime -- her seven grandkids. Kathy and her husband have lived on the banks of the Ohio River for more 20 years. Evenings and weekends, they enjoy watching the river and the river life that flows right past their front door. On their deck out back, they welcome many different kinds of birds and animals that visit their feeders each day. Kathy also enjoys sharing her bit of paradise with other "river rats," family and friends.