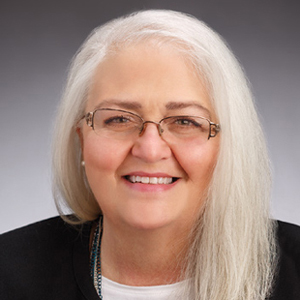 Dear Friends of the Good Old Days,
It is hard to believe another year has come and gone. We here at Good Old Days want to wish each of you a happy new year and to thank you for spending some of your time enjoying Good Old Days magazine with us.

I am so excited to start another year with you, and oh, by the way, we have wonderful news to share! We are happy to announce that 2023 is the 60th anniversary of Good Old Days magazine! So, in addition to all the favorite stories, photos and tidbits you normally enjoy, this year we will also be bringing you a special 60th-anniversary spread in each issue. We're digging into the archives and sharing a fun cover and favorite story from decades past. I cannot wait to see how the covers have changed through the decades, and it's a good feeling to know the stories are still touching each of you just as they did 60 years ago.

Elsewhere in this issue you will find stories about Valentine's Day and romance for all ages, and how couples met and fell in love. We'll recall winter activities inside and out of the house with family and friends, and how hand-me-down clothing made a repeat performance for so many of us while growing up.

This year is going to be an exciting one for Good Old Days readers—you can now find, follow and like us on Facebook for even more nostalgia fun!

And as always, please continue to let us know what you think of each issue. It helps us know how we can keep a smile on your face as you read every page.

Have a happy, healthy and wise new year!

Kathy Lynch, Editor
Kathy Lynch has been with Annie's since February 2022. She brings more than 20 years' experience in marketing, journalism, podcasts and publishing. In addition to her job as editor of Good Old Days, Kathy has spent time as a small business owner while being mom to her three grown kids and engaging in her favorite pastime -- her seven grandkids. Kathy and her husband have lived on the banks of the Ohio River for more 20 years. Evenings and weekends, they enjoy watching the river and the river life that flows right past their front door. On their deck out back, they welcome many different kinds of birds and animals that visit their feeders each day. Kathy also enjoys sharing her bit of paradise with other "river rats," family and friends.