Pennies From Heaven
It was the song that brought them good fortune.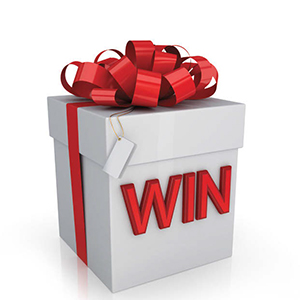 The year was 1953. I was in the fourth grade at the Sullivan Junior High Building in Sullivan, Ind. Several of the kids in my class bragged about having television sets in their homes, but we didn't have one. (They weren't called TVs at that time, as they weren't common enough to be referred to by that shortened name.)
It wasn't that our family didn't appreciate entertainment, but money was scarce. There were four children in our family with one on the way. Dad maintained our small farm and did some carpentry work for people in Shelburn, the closest town to our place. We "got by," as the saying was at that time.
Despite that, we had a beautiful RCA console radio/record player set that gave us a lot of pleasure in the evenings and on weekends. I liked Fibber McGee and Molly, You Bet Your Life, Your Hit Parade and other radio programs that stimulated our imaginations. We listened to music on Sunday afternoons as we read the "funnies" from the newspaper.
The record player played only 78 rpm records, but we had a good collection of 78 vocals and big bands. In addition, my mother enrolled us in a kids' record club, which gave us a new record every month or two. My sisters, brother and I listened to the records until we had memorized every word. I loved to sing along, which they didn't appreciate.
During the 1950s, many radio stations had contests with great prizes. Mother happened to have the radio on one day while we were at school and heard a "name that tune" type of contest. She recognized the song as Pennies From Heaven and she called in.
Miraculously, there was no one on our party line, and she was able to get through to the station fast enough to be the first caller with the correct answer. The prize was a television set. Would you believe it? A radio station giving away a television?
When we kids got home from school, she gave us the thrilling news. I think the neighbors up the road heard us whooping and cheering. We were finally going to get a television!
We waited several weeks until the call came for us to go to the train station in Sullivan to pick up the set. Dad went alone while we waited anxiously at home. When he came home, there was nothing in the truck bed. He said that the TV was inspected at the station and found to be cracked. We didn't care if it was cracked, but it had to be returned to the shipper anyway.
After several more weeks that seemed like an eternity, the replacement TV was delivered to the train station and Dad hauled it home. He already had an antenna outside the house for the radio, so it didn't take long to get a good black-and-white picture on the television. Our lives were changed forever.
I don't know what the first program was that we saw on the TV, but I remember how it controlled our activities. In the morning, the school bus would come by at the time Ding Dong School was on, and we watched Howdy Doody before doing our homework in the evenings. When I started dating, my date was supposed to pick me up at the time Gunsmoke started on Friday nights.
We never fought over what channel to watch because there were only two or three. And when the test pattern came on, we were supposed to be in bed.
My favorite song for a long time after that was Pennies From Heaven.