Delivering Dirt
Eureka! Every driveway in the neighborhood needed some!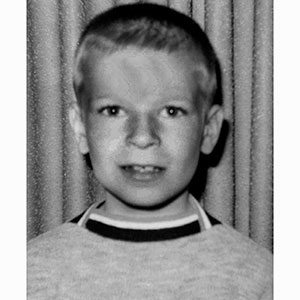 The arrival of spring in 1965 marked the end of winter shoveling and the beginning of my first adventure into the world of high finance. Of course, high finance to a 9-year-old living in Buffalo, N.Y., meant earning the huge sum of 10 cents. It was winter and shoveling snow that actually gave me my opportunity to start my own soil-delivery business.
Living in Buffalo was no different from any other city where the houses were built close to one another. The houses in my neighborhood all looked different, but each house had one thing in common: the driveway. Back in the Good Old Days, the driveways consisted of two narrow strips of concrete to drive on with the area between the two strips being grass. Today entire driveways are nothing but concrete.
Whether you shoveled snow or had a snow thrower, you still had to clear all the snow in order to be able to get the family car in and out of the driveway. This included the grassy area between the two strips of concrete, so by the time spring arrived, you often ended up with deep ruts where grass once had grown.
One day in early spring while I was playing with my wagon, I overheard a conversation my mother was having with the lady next door. The neighbor was telling my mother that she was going to call her nephew to see if he could get her some soil to fill in all the damage caused by the winter shoveling.
Immediately I knew I had a moneymaking opportunity! I quickly asked the lady next door if I could do the job instead of her nephew. She thanked me but said she would wait for her nephew, explaining that she just needed him to get her the soil and that she would repair the grass herself. You would think that this simple and obvious explanation would have ended my soil-delivery idea before it even started, but it didn't.
It didn't take long for me to come up with a solution. What they didn't know was one of my favorite places to play was an empty field at the end of the block across from the railroad yard. I spent a lot of time playing and catching bugs there, and now it was going to provide me my endless supply of soil. So off I went, pulling my wagon, which now held a spade but which would soon be holding all the soil I could dig up. You would be surprised how much soil a 9-year-old can get in a wagon.
In no time at all I was ringing the neighbor's doorbell, asking if she would like to buy "a wagon full of soil for 10 cents." I even told her that I would dump it on the grass if she wanted me to at no extra charge.
Not only did she buy this wagon full of soil but several more as well. It was on one of my trips going back and forth from her house to the field that another neighbor stopped me to ask what I was doing. When I told her I was selling soil for 10 cents a wagonload, she said that she would like to buy some too. Now I knew for sure that I was on to something good.
I took my business to the next level. After filling my first two customers' orders, I proceeded to go from house to house down the rest of the block, ringing doorbells and asking if they would like to buy soil to repair their grass. I soon had several more neighbors willing to buy "my soil."
I had such a successful business that it took me three weeks working after school and weekends to fill all the orders. My glass piggy bank became so full of dimes that my parents had to replace the dimes with dollar bills because no more dimes would fit into it.
I was living a dream that only a 9-year-old could have. I had earned more money than I could ever have imagined. Then it happened! My business came to a crashing halt due to my excessive ambition.
Unlike all the other houses on the block, there was one house where, instead of having grass between the two strips of concrete, they had stones.
The field where I gathered soil was across from the railroad yard. For those of you who have never seen a railroad yard or just plain railroad tracks, what you will find next to railroad tracks are stones, lots of stones. For me that meant I now had an endless supply of stones!
Just like the other neighbors, he agreed to buy "my stones." What I didn't realize is that stones are a lot heavier than soil. It took a lot more effort to load and pull a wagon full of stones.
On my fourth trip back, I suddenly couldn't pull the wagon anymore. The weight of the stones was too much for my tires. It split and shredded the tires completely. I was now dragging a wagon full of stones.
So ended my soil-delivery business. The strangest part of all this was that no one ever asked where I was getting all the soil or the stones!